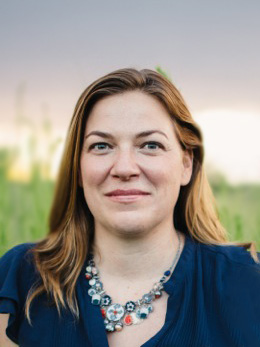 Rachelle Mechenbier is a Licensed Professional Clinical Counselor working with adults, children, and adolescents in Albuquerque, New Mexico. Her experience as a clinician includes work with clients who are experiencing symptoms of PTSD (Post Traumatic Stress Disorder), depression, anxiety, grief and loss, and relationship & attachment difficulties.
As a trauma specialist, Rachelle has worked with many clients who were living with uncomfortable, repetitive, and often debilitating consequences of traumatic experiences. She aims to provide counseling that offers a respectful, personalized, and practical process for her clients, within a warm and supportive therapeutic relationship.
Rachelle has a Master's degree in counseling from the University of New Mexico. She completed her undergraduate work at Austin College in Sherman, Texas, and taught writing to middle and high school students before becoming a mental health counselor. She is licensed independently with the State of New Mexico to practice counseling as a Clinical Mental Health Counselor (LPCC.)
She trained for six years to complete her licensure as a Somatic Experiencing Practitioner. As a hands-on, in depth training, it required three years of classwork, and 40 hours of consultation and SE therapy.